200hr Yoga Teacher Training
This foundational yoga training is designed to give you a transformational experience on a personal level, which will help you to become an effective and sought after instructor.
You will gain a deeper understanding of all things yoga. If you want to go deeper into your practice, learn more about yourself and yoga, and learn the details of a safe and effective practice… then this program is for you!

Results of the program.
Upon graduation, you will be able to audition for Oxygen Yoga & Fitness with the possibility of gaining employment straight out of training with any of their 17 Vancouver studios, and growing! We have locations in every community in the Lower Mainland. This is a very rare opportunity for new teachers straight out of training and we are happy to offer you continued support after graduation.
O2 Yoga Teacher Training is recognized by the international Yoga Alliance which means you will be certified to teach yoga anywhere in the world. But, we would love to keep you in our Oxygen Family and offer you instructional opportunities, right after graduation!
Graduates will be able to register with Yoga Alliance at the RYT-200 Level.
So, what are you waiting for? Begin your own personal yoga journey with Oxygen Yoga Teacher Training.
Winter/Spring In Person Part-Time format
Poco Oxygen Yoga
January 22 – June 4, 2022
Weekends with Holidays off
Saturday 1215-815 and Sunday 1215-445

Add YOGA to your fitness practice.
No prerequisites required.
YTT Program
200 Mandatory Hours
Content
Proper alignment, benefits & potential risks of the foundational yoga postures
Sanskrit names of the postures
Anatomy and how it applies to each posture
How to instruct a class into and out of a postures
Hands on adjustments
How to sequence a yoga class so that it is safe and effective
How to observe bodies in postures
Confidence though many hours of practice teaching
The art of leading a class
The history and philosophy of Yoga
An introduction into subtle body, Chakras, Ayurveda and meditation
Mudras, Bandhas, and chants
The business of Yoga
Oxygen Yoga and Fitness class formatting
Tools to teach effectively and safely
CPR certification

Register Now, Spaces Are Limited!
200 hr tuition
Program Requirements
200 Hours of training + workbook

Required Anatomy course

Non refundable deposit of $250 required to secure your spot

Plus applicable GST

In September 2014, I made a life changing decision to join Christina Raskin's YTT at Oxygen. I had NO IDEA the journey I would embark on with my peers & teacher would turn out to be such a fulfilling & beautiful experience. Christina IS THE BEST. She has a lot of experience under her belt as an instructor, is extremely knowledgeable, and has the warmest smile & she's awesome. Who wouldn't want an awesome teacher? The YTT was a great mix of asana practice, meditation, philosophy, anatomy, pranayama & discussions. Christina has inspired me in countless positive ways while the YTT taught me the skills I needed to continue my personal practice throughout my life. This program isn't just for those interested in teaching or yoga, it's for anyone who wants to accomplish something very fulfilling & healthy. Thank you for believing in all of us when we doubted ourselves, Christina. Thank you for teaching me to be compassionate towards myself. If you ever teach the 500 hour program, sign me up now!
Christina is one of the best, if not the best, instructor I have ever had the pleasure of learning from – whether inside or outside of the yoga studio! Christina's passion to share her love of yoga/pilates shines through in every gentle instruction, graceful movement, and powerful pose she presents to the students.
Yoga is now an integral part of my lifestyle largely due to the strong foundation developed in every practice that I have learned and will continue to learn from Christina. I look forward to seeing her smiling face and positive outlook before, during, and after each class.
Thank you Christina for bringing the best out of me!
* Testimonial Disclaimer: The fitness testimonials presented apply only to the individuals depicted, cannot be guaranteed, and should not be considered typical. Every testimonial on this site are real, however it must be disclaimed that your individual results may vary.
*Results Disclaimer: Please note we do not guarantee any results in any of our fitness programs and or classes. Results may vary from individual to individual based on lifestyle, fitness level, nutrition and general health of the individual. Health tips and programs contained on this website/ blog does not guarantee that you will achieve desired results or that you will look like images that might be posted on this website/ blog.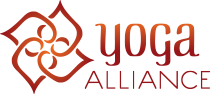 Certified & Registered
Our school and faculty are certified and registered with Yoga Alliance.
Graduates are eligible to register with Yoga Alliance as a RYT.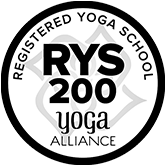 O2 Yoga Teacher Training and Oxygen Yoga & Fitness will follow regulations and restrictions set out by government officials in regards to acts of God, regulation or law or other action of any government or agency thereof, war or insurrection, civil commotion, destruction of production facilities or materials by earthquake, fire, flood or storm, labor disturbances, and epidemic/pandemic  when necessary in regards to adjusting programing and delivery of the 200hr or 300hr Yoga Teacher Training.