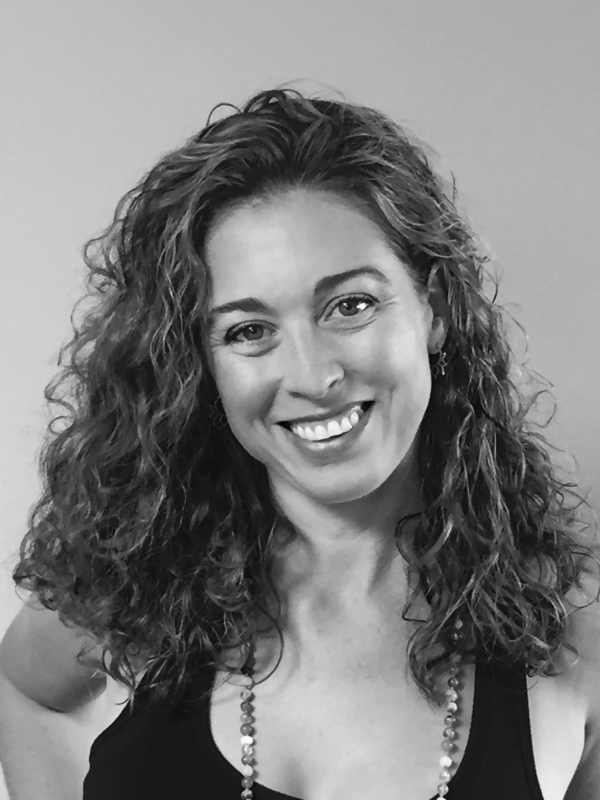 Christina Raskin
National Training Director
Christina, a born and raised Californian, was told by an astrologer at the age of 26 that her Dharma (life purpose) would be best served living in Vancouver, BC.
Christina currently owns Oxygen Yoga & Fitness Studio in North Vancouver and Kitsilano, is thehead of the O2 Yoga Teacher Training program, and the National Training Director at Oxygen.
Christina feels she brings something unique to the practice of yoga, as she has had the opportunity to study dance professionally for over 15 years, allowing her to develop an in-depth
understanding of the body and movement and how they interconnect.
After completing her 200-hour yoga teacher training with YogaWorks, Christina had the privilege of taking her 300-hour teacher training in India, making her a 500 hr E-RYT (Experience-Registered Yoga Teacher) with Yoga Alliance.  She is also a continued education provider(YACEP) with Yoga Alliance.
Christina has experience teaching in Power, Yin, Restorative, Vinyasa Flow, Hatha, fitness, and Pilates.  She aims to create an inviting, safe-haven in her classes where her students feel supported to explore and experience their personal journey.  Christina's hope is that all of her
students will leave feeling grounded, restored, and empowered for a greater life through enjoyment and appreciation of this beautiful world and all it has to offer.
Christina has now called Vancouver home for the past nine years with her husband Devin and black Collie, Tag. Christina knows that she is now living out her Dharma.
500 E-RYT
National Training Director of Oxygen Yoga & Fitness


200hr complete with Yogaworks, based out of California

300hr completed with 

Kailash Tribal School Of Yoga & Holistic Healing in India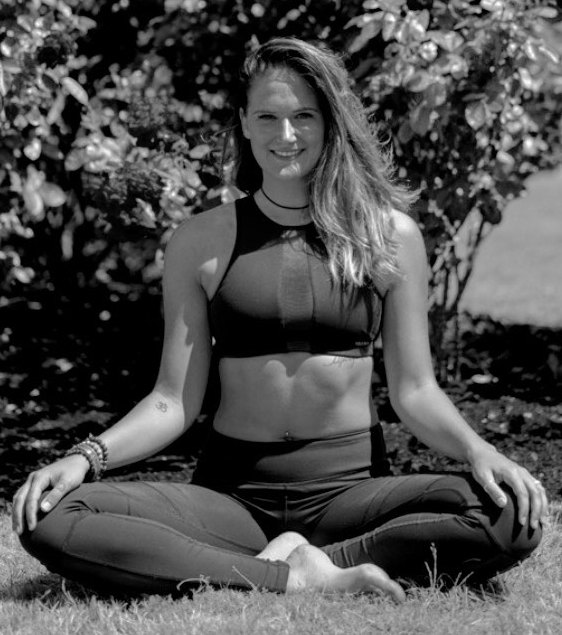 Melanie Palis
Lead Trainer & Administration Assistant
Melanie is an E-RYT whose teaching reflects her love of movement, anatomy and yogic philosophy. Melanie's background in dance is what initially drew her to yoga, while her practice at first was heavily asana based, after exposing herself to many teachers in the community it was understood that yoga stretches far beyond the confines of the body.
Melanie was inspired by the connection between the patterns of the mind, the body and the breath, she was eager to deepen her own practice and share yoga with her friends and family. This is what initially drew Melanie to look into a YTT program. She completed her first 200 hour Yoga Teacher Training with YYoga Teachers College. After a few years of mentoring with teachers in Vancouver's yoga community, teaching public classes and workshops Melanie was then privileged enough to complete her 500 hour Yoga Teacher Training with School Yoga Institute. She studied anatomy, teaching methodologies, shamanic healing, and holistic cleansing in the Sacred Valley of Peru. Melanie is now a lead trainer for O2 Yoga Teacher Training's 200 hour program and is a continued education provider with Yoga Alliance (YACEP).
Yoga motivates Melanie to continually evolve and grow. As a teacher Melanie aims to introduce all levels of practitioners to a deep union of mind, body and spirit. Melanie has experience teaching Power, Vinyasa flow, Hatha, and Restorative yoga, she provides space for new and experienced yogis to explore their spirituality through asana, pranayama and guided meditations. With efficient alignment cues and sequencing you will be led through a strong and balanced practice. Melanie strives to continually learn from others and encourages students to integrate the practice of yoga off the mat and into everyday life.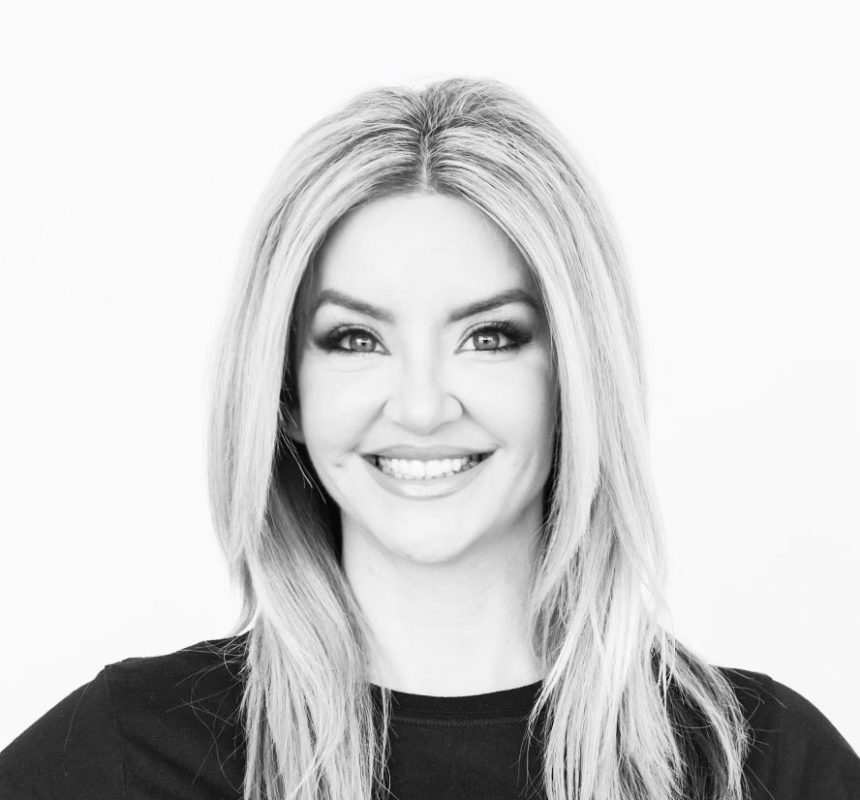 Kerry Koble
Fitness Fusion Trainer
Kerry Koble is the Master Franchisor for Oxygen Alberta and has also been a leader in the fitness and dance community in Edmonton for over 25 years! Her certifications include a 200 hour YTT, A.F.L.C.A with designations in Group Fitness, Barre, Special Equipment and Personal training combined with many continuing education courses and thousands of hours of teaching experience. She will bring a lot of knowledge, variety and fun to the Oxygen family. Kerry is known for teaching dynamic fusion classes that will always have you coming back for more! She is very excited to share her knowledge of all she has learned from her time in this industry

"Christina  has a lot of experience under her belt as an instructor, is extremely knowledgeable, has the warmest smile & she's awesome. Who wouldn't want an awesome teacher? The YTT was a great mix of asana practice, meditation, philosophy, anatomy, pranayama & discussions. Christina has inspired me in countless positive ways while the YTT taught me the skills I needed to continue my personal practice throughout my life. This program isn't just for those interested in teaching or yoga, it's for anyone who wants to accomplish something very fulfilling & healthy. Thank you for believing in all of us when we doubted ourselves, Christina. Thank you for teaching me to be compassionate towards myself. "
Lily Jiang

"I completed my teacher training this past June and I want to tell you other than the birth of my children and my marriage it is the best decision I ever made! I also want to say you are never ever too old…I am 45 and so very proud to tell you that  This course will leave you feeling knowledgeable, proud, strong in body and mind, confident to teach right away. I also want to give a shout out to Christina Raskin because a huge part of my success and my knowledge to teach are because of her. She is an amazing teacher and a beautiful soul. So just go for it you won't regret it for a second!"
Tammy Coard

"Melanie Palis is a delight to work with. Ever encouraging, and always supportive, she creates a warm and welcoming space to erase all self-doubt and worry. She sought to ease our nerves and helped us recognize and reach our potential. She is wise and caring, bubbly and optimistic, true to herself and an embodiment of the practices she teaches. Never once was a hand afraid to be raised, or an opinion to be stated. I couldn't have asked for a more suited YTT teacher. Thanks for your time and energy Mel!  Namaste."
Chelsea Franz

"Just wanted to send a short note to thank all of you after completing the 6- week O2 YYT course yesterday.  Mel was a wonderful lead instructor and it was also great to have different instructors come in to teach as well.  You were all informative, helpful, insightful and a joy to learn from.  You truly are an amazing team!"
Tina Chow